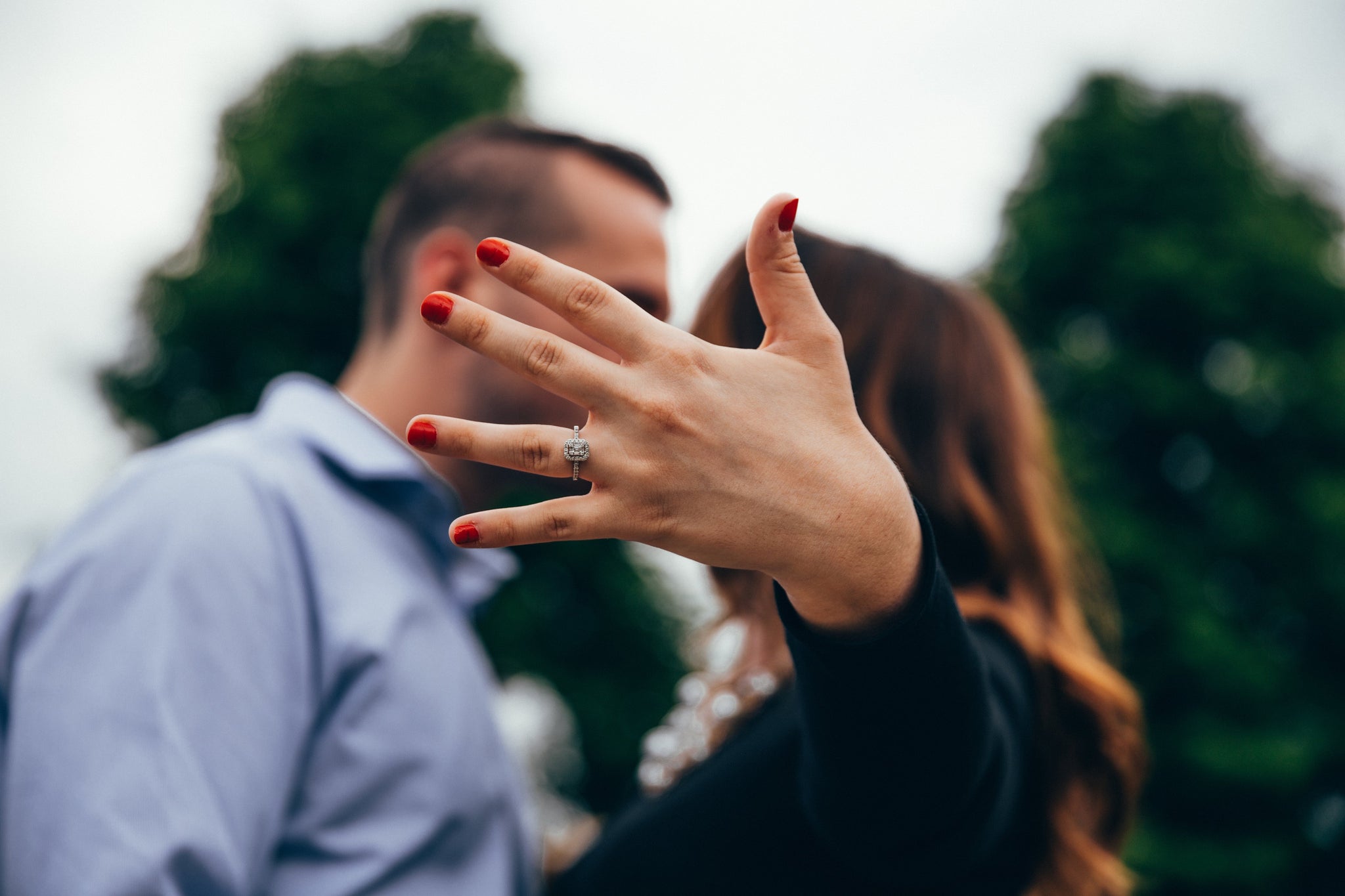 Why Do We Wear An Engagement Ring On The Left Hand?
Engagement rings go back many, many years.  The Egyptians were big fans of an engagement ring.  The ring was a 'contract' to bequeath a hand in marriage.  It was put on the left hand on the second finger to the left which was believed to lead straight to the heart.  The lady in question was not available to be taken by another man, often marriages were arranged and the gift of a ring would be a sign of commitment not just to the bride but to her father.
Over the years and with many different traditions engagement rings are still used as a sign of commitment and dedication. Engagement doesn't have to be traditional especially with the liberating act of parliament allowing gay and lesbian marriages in the UK.
With same sex marriages we have made some stunning engagement rings over the years.  Rylan Clark and now husband Dan Neale approached us in confidence.  I made Rylan a platinum wedding ring to his design with three rows of diamonds going all the way round the ring.  Two rows of bright white round diamonds frame stunning emerald cut diamonds.  Being the busy man he is Rylan gave me just two weeks to make the ring announcing his engagement at the final of Big Brother.  Timing was critical as Dan and Ry met on the show and the public announcement needed to be tie in with filming. You  can read more about Rylan Clark's engagement here. I went on to make the wedding rings.  More diamonds, of course!  You don't have to be a celebrity to wear a ring like Rylans we have made a replica in sterling silver which is considerably less than his at an affordable £75 you can see the ring here.
Our Bespoke engagement ring service is a something we do with pride and quite often for the love of the job.  Each ring is individually made here in Essex using a combination of traditional and the high technology methods.  Wether it be a timeless solitaire diamond or a more modern design we can make anything, out of any material.  We have conquered the unusual a ring made of wood, and another of concrete.  What ever your requirements are you can be confident of the highest quality of craftsman or woman ship to the highest grade of materials.
For an appointment or to enquire about making your perfect engagement ring please contact us on 01708 857575 or sales@sparklingjewellery.co.uk