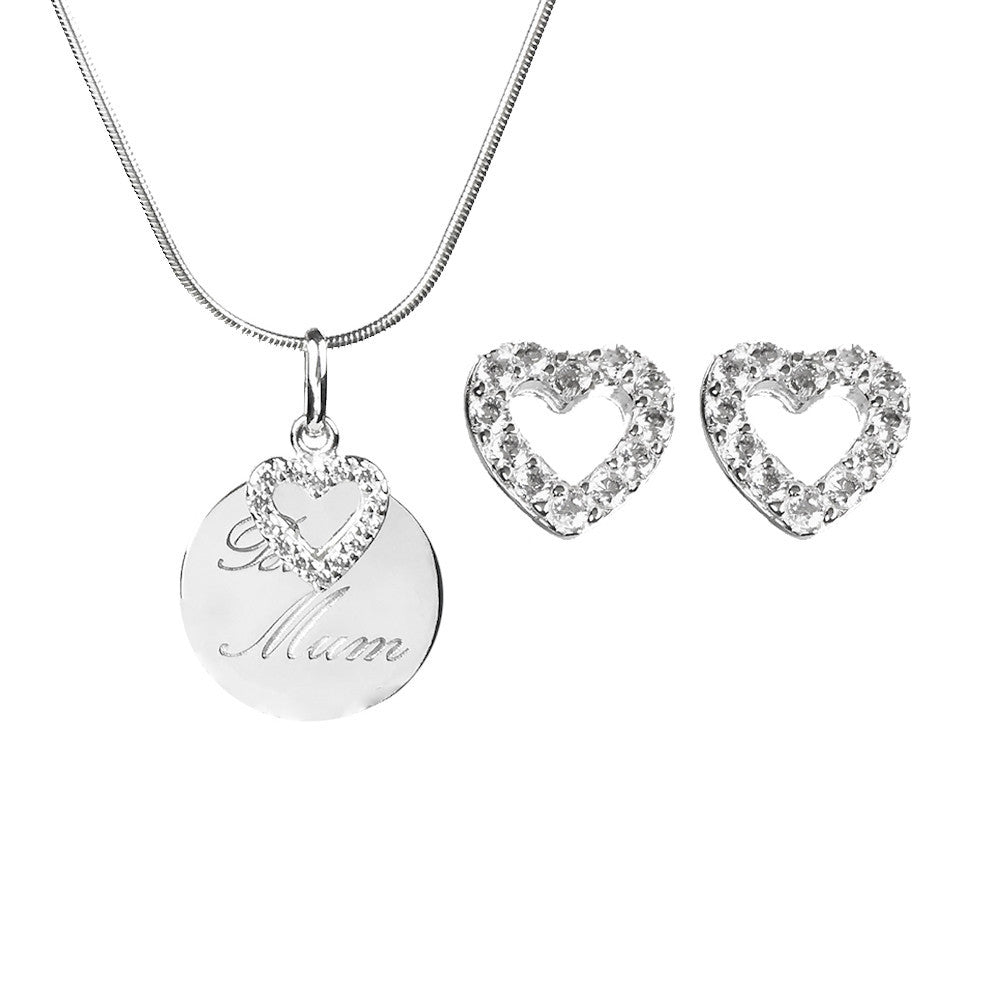 Hello from Sparkling Towers!
We have had another busy week so we have just sat down to fill you in on what's been happening here.
First thing is first, Mother's Day is coming, it's a week on Sunday meaning you have PLENTY of times to get your orders in to ensure you get you mum something that she really wants. Who wants to spend all day waiting for flowers to arrive anyway?
Our Sparkling Sherlocks have found and hand picked the very best ideas for your mum. We even have a special section on our website for ideas, you can view that here. This
sterling silver gift set is not only gorgeous and sparkly, it won't break the bank at just £39.00. The simple love heart shaped studs can be worn alone or paired with the sterling silver necklace. So what are you waiting for? Click this link to order your now!
Our lovely Sappho has also had a busy week, what with celebrating her birthday (Happy Birthday to you Sappho!) but she has also been offering her expert advise to the Mail Online on the jewellery choices of the Duchess of Cambridge. Ooooh!
You can read the full article here, speaking of Kate's choice of earring, Sappho has the following to say:
"We all know that the Duchess of Cambridge is extremely elegant, but to a normal member of the public, someone who wears pearls is always perfectly presented - and the pearl drop earring is a subtle signal to let everyone know that their wearer is sophisticated and refined."
Read all about Princess Kate & her love of pearl Jewellery. Comments by our Director Sappho https://t.co/VrI0FD92IS @MailOnline

— Sparkling Jewellery (@SparklingRings) March 10, 2017
For those of us who don't happen to be Royalty, we have plenty of Sparkling Jewellery online to make us feel sophisticated too!
This week we have been rocking ear cuffs, Rita Ora loves hers and we love ours! You
can get yours here. Just look at this and tell us you don't want one!
That is all we have time for this week, be sure to check back us next week. Don't forget to check out the rest of the website and get those Mother's Day orders in nice and early!
Take care and keep Sparkling
Love From
Sparkling HQ
xx